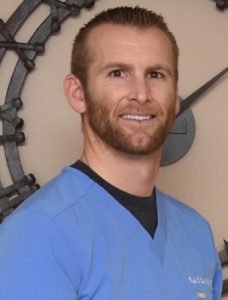 Dr. Cox grew up in Ogden, Utah, attending Ogden High School and nearby Weber State University, where he graduated cum laude with a degree in zoology and chemistry. Dr. Cox then attended dental school at The Ohio State University in Columbus, Ohio, graduating in 2012. After dental school, he spent four years on active duty in the United States Army stationed in Fort Hood, Texas, near Austin, where he served in DENTAC, 3rd Cavalry Regiment, and in the Warrior Transition Unit. From there, Dr. Cox spent a short time in Golden, Colorado, practicing before being called home due to the death of his father. After moving back home to Utah, he decided to embark upon getting additional education in business and was accepted into the executive Master of Business Administration program at the University of Utah, from which he graduated in May 2019.
Dr. Cox has always been fond of sports and grew up playing a variety of them, including baseball, basketball, football, soccer, rock climbing and hockey, but his true loves are golf and skiing. Dr. Cox competed at the state and national level in golf as a junior and was on the ski team in college, as well as racing in masters events. He still enjoys competing in amateur tournaments and being up in the mountains. When Dr. Cox is not at work, you will probably find him practicing his golf game somewhere, skiing at Snowbasin or on a hike with his Siberian Husky, Pika.
Dr. Cox comes from a four-generation line of dentists and specialists, and he has learned much from their experience. In addition, he has kept up with and is continually striving to become the best dentist possible by taking various continuing education courses, including comprehensive implantology and other implant short courses, implant prosthodontic techniques, endodontics, the Army comprehensive dentistry course, Navy oral pathology courses and more!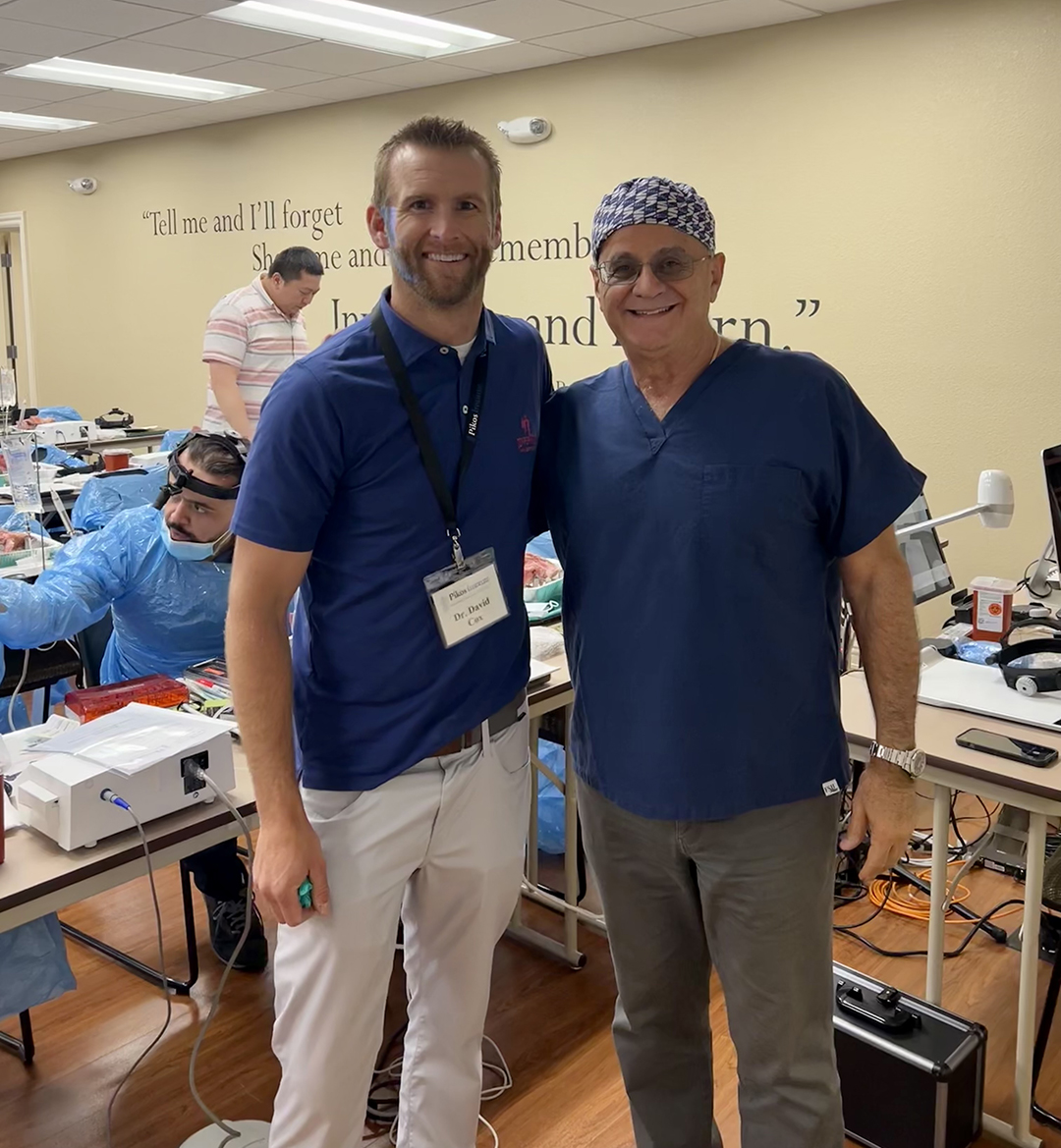 Meet Our Team
Our friendly team is excited to meet you! We offer a full range of dental services to meet your oral health needs and will work one-on-one with you to help you receive the quality care you deserve. We welcome you to call Syracuse Dental & Implants at 801-776-2461 to learn more and schedule an appointment with our dentist in Syracuse, Utah.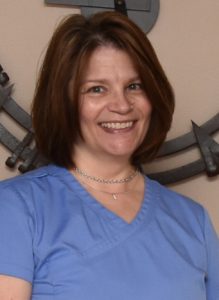 Mary joined the team at Syracuse Dental & Implants in July 2021. She is a native Oregonian who moved to Utah with her family in 2011. She got her start in dentistry as a chairside assistant in 1990. After assisting for about 18 years she took the opportunity to move to the front office. She really enjoys the duties this position offers, including patient accounts and the challenges of working with a variety of dental insurances. Helping patients resolve account and insurance issues is very rewarding for her. She is excited to join our great team and take great care of our patients.
Mary and her husband have been married since 1990 and have two amazing adult children. In her spare time she enjoys bicycling and hiking on Antelope Island. She is a huge music lover and enjoys attending concerts of her favorite bands. Mary's favorite activity is spending time with her family and their three cats, Sparky, Portia and Kyle.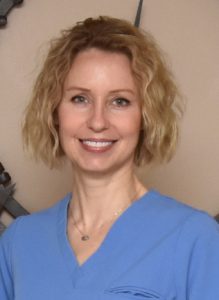 Barbara
Registered Dental Hygienist
Barbara attended Weber State University, graduating in 1998 with an associate degree in dental hygiene, and later returned to complete her bachelor's degree in dental hygiene in 2021. She joined our team in February 2018, and she loves the team environment at our office. Barbara appreciates that each member of our team is competent, kind and skilled and that we all work hard towards the dental health and well-being of our patients. With over 25 years of experience in the dental field, Barbara has come to enjoy all aspects of the dental office, and she especially loves helping patients overcome their fears. She is dedicated to providing excellent care to her patients while helping them improve and maintain their oral health, and there is nothing more rewarding for her than having a patient who has avoided the office for years due to anxiety and fear come in and leave with a smile on their face.
Barbara has two wonderful sons, a sweet Bichon Maltese and an amazing husband who she loves spending time with. She enjoys listening to vocal jazz music, playing the piano, reading historical fiction, running, fitness, cooking and baking. Barbara has even won a few television cooking contests over the years!
Ginger
Lead Dental Assistant
Ginger earned her associate degree in 1992 and attended San Joaquin Valley College to achieve her dental assisting certification, graduating in 1993. She joined our team in February 2020, bringing with her over 17 years of experience in the dental field. Ginger does her best to help every patient feel comfortable and understand their treatment. Her favorite thing about Syracuse Dental & Implants is that every member of our team works to do our best to support our patients and each other while we help our patients achieve the excellent oral health they need and deserve.
Outside the office, Ginger has a "witchy décor" business, where she makes dreamcatchers.